Jeff Blank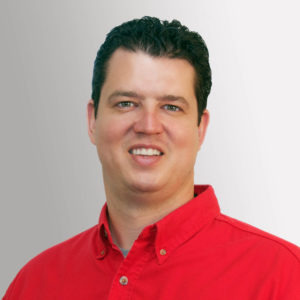 "I enjoy working at ESW because I feel we all have the power to do what is right for the customer and everyone that works here takes pride in what we do and how we do it. We are clearly different and it shows", states Jeff Blank, Director of Installation at Energy Swing Windows.
Most other window companies in Western Pennsylvania are simply sales organizations that buy their products from a manufacturer and sub-contract out the installation, in many cases, to improperly insured sub-contractors. We make every Energy Swing window in our own manufacturing facility and install them all with our trained and dedicated craftsmen. Managing the installation aspect of the business has fallen on the shoulders of Jeff for the past 20 years.
Jeff's primary responsibility is to assure the quality of every window Energy Swing installs. He plays a key role in our quest to achieve 100% client satisfaction. Before anything is ordered or cut, Jeff will visit the client and take final measurements of all the ordered products and go over the details of the project one more time, just to be sure everyone is on the same page. At that point, the order is launched into the manufacturing process. While the windows are being made, Jeff works with the client to establish a convenient installation date for them to have one of our installation teams do the work on their home. Jeff is also responsible for monitoring our highly important "Zero Defects" Installation program. His ability to handle this work earned him a prestigious CCN Award as Production Manager of the Year in 2005.
When Jeff isn't helping Energy Swing clients, he can be found spending time with his wife Dawn, and sons Cody (16) and Jack (14). Jeff enjoys watching his younger son play hockey and enjoys doing things around the house with his entire family.