Energy Swing Windows Recognized as the #7 Dealer for Total Basement Finishing Sales
Owner Steve Rennakamp is proud to announce that Energy Swing Windows has been recognized by Contractor Nation as the #7 dealer for Total Basement Finishing sales in 2019-2020.
Murrysville, PA – October 1, 2020
Murrysville, PA, October 2020 Owner Steve Rennakamp is proud to announce that Energy Swing Windows has been recognized by Contractor Nation as the #7 dealer for Total Basement Finishing sales in 2019-2020. Our team is honored to receive this recognition and we are grateful for each customer that has given us the opportunity to help them make their basement dream a reality.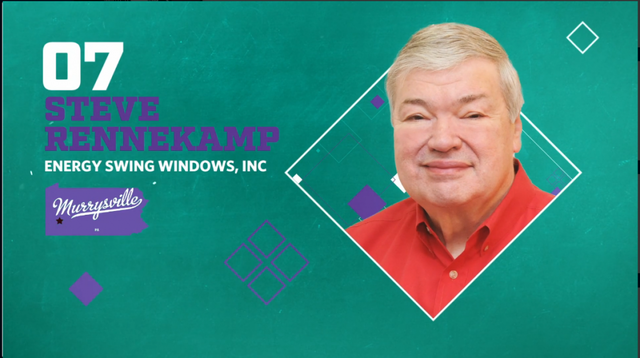 At Energy Swing, we've been creating satisfied customers for over 20 years. Our customers trust us in every area of their homes, often requesting solutions beyond replacement windows and doors. One request that kept coming up again and again was basement finishing. We were called upon to provide a superior solution to improve the appearance and livability of unused basement space. That's why in early 2017, after a thorough investigation, the decision was made to offer The Total Basement Finishing (TBF) system to our clients.
Total Basement Finishing is part of Contractor Nation, the world's largest network of basement environment waterproofing experts with 400 dealers, in 6 countries, 32 patents and over 30 years of experience. So, they know what works and what doesn't in the unique basement environment. They have used this extensive knowledge and expertise to develop the best basement finishing solution available. They train and certify their dealers to be Basement Design Specialists. They also train and certify their dealer's installation teams on the right way to install the system to ensure customer satisfaction and create long-term performance and value. They are a great match to Energy Swing's culture and create relations of win/win values.
Basement finishing has been done for years using traditional materials such as wood, drywall and paneling. These materials are not the right solution for an area prone to water and moisture problems. TBF is a patented system designed from the ground up to solve these issues inherent with conventional organic materials. It is not a water radiation system, rather it is a system that is made up of materials that are impervious to water and moisture. It's three major components are free-floating structural EverLast wall panels, mineral wood ceiling tiles and a unique plank interlocking flooring system. All of these materials are impervious to water and won't absorb moisture like conventional organic building materials, allowing it to have a 50-year material warranty. Because of its panelized construction, it also reduces installation times. Overall, it is a significantly superior product to traditional materials that do not perform well over time.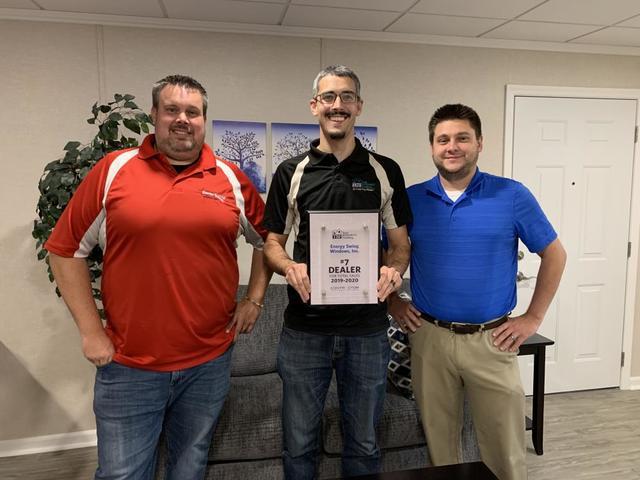 Pictured from left to right: Chris Saxton (Client Consultant), Zach Fontecchio (Client Consultant) & Drew Barto (Director of Marketing)
While the system and products that comprise Total Basement Finishing are critical, even more important are the skills and expertise of the team members who work with our customers and perform the installations. Our own employees have been factory trained as Project Managers and Installation Specialists, knowledgeable in all the proper installation methods. Over and above this, every person on our team is dedicated to the Energy Swing culture that strives to do the "Right Things Right" and they are committed to "Delivering a 5-Star Red Carpet Experience"!
Moving forward with Total Basement Finishing has proven to be the right thing for Energy Swing to do for our clients, employees and our company on so many fronts. We believe we are moving in the right direction with a system that meets real customer needs while delivering true value!
For more information, Ashley Petrelle can be reached by phone at (724) 387-2991 or by e-mail at ashley@energyswingwindows.com.