Sliding Patio Doors Can Boost Your Gibsonia, PA, Home's Aesthetic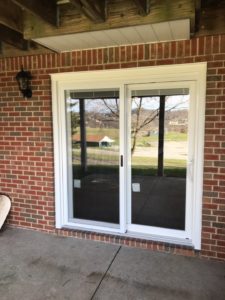 If your patio doors are aging, unattractive, or difficult to open, reach out to Energy Swing Windows. We offer the highest-quality sliding patio doors and can install them flawlessly for maximum functionality and aesthetic appeal. Sliding glass doors are an excellent choice because they're easy to operate and offer a clean appearance for your Gibsonia, Pennsylvania, home. Let us handle your door replacement project. We are the company that area homeowners have relied on since 1996, and we'd be delighted to show you why.
Our Top-Notch Patio Doors
We're dedicated to installing durable patio doors that will stand the test of time. Our sliding glass doors come from ProVia®, a highly respected manufacturer in the industry. They offer beautiful doors that will boost your home's curb appeal. We'll help you choose from the following product lines:
Endure™
These doors have fantastic thermal performance. They feature Neopor® insulated multi-chamber profiles that may possibly lower your energy costs.
Aeris™
If you want an elegant door, these are a great option. They're durable and made from vinyl, making them weather resistant. They also have a wood interior for a classic appearance.
Aspect™
Aspect doors offer exceptional energy efficiency with ComforTech™ Warm Edge Glazing. They keep warm air in during the winter and out during the summer. This can reduce strain on your HVAC system, making your home more energy efficient.
No matter which patio doors you decide on, we'll help you choose the perfect color and style to fit your home.
Contact Our Friendly Team
Energy Swing Windows installs the best sliding patio doors in Gibsonia, PA, and we'd love to help restore your home. Reach out to schedule a consultation today and get started on your sliding glass door installation.