Vinyl Replacement Windows Installed for Local Homeowners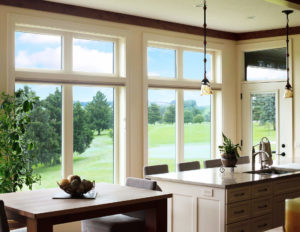 Energy Swing Windows is a leading window replacement company based in Monroeville, Pennsylvania, and serving the Greater Pittsburgh area. For our valued customers, we install high-performance and low-maintenance vinyl replacement windows, including our patented swing-in windows and ProVia vinyl windows.
High-Performance Windows
Our vinyl windows are crafted with state-of-the-art insulating features, which makes them energy-efficient. In fact, after your vinyl replacement window installation is complete, your HVAC will have an easier time maintaining a comfortable temperature inside your home, which may lead to lower monthly energy bills.
Low-Maintenance Windows
Another great benefit of our vinyl windows is how easy they are to maintain. The vinyl frames can simply be wiped clean or sprayed off with the garden hose. And if you opt for our patented swing-in windows, routine maintenance is even easier.
Swing-In Windows
Designed by our owner, a seasoned professional with more than 40 years of experience in the window industry, swing-in windows from Energy Swing Windows smoothly open inward, providing easy access to the exterior of the window.
ProVia Windows
We also install vinyl replacement windows from ProVia, perhaps the most revered name in window manufacturing. Energy Swing Windows is a certified Platinum Dealer and one of the top ProVia dealers in the country.
Learn More
For more information about the benefits of swing-in or ProVia vinyl replacement windows, or to set up a friendly consultation for your vinyl window replacement, contact Energy Swing Windows today. We're proud to offer five-star red carpet experiences to our valued customers in the Greater Pittsburgh area.