Top-Notch Replacement Windows for Homeowners in Cranberry Township, PA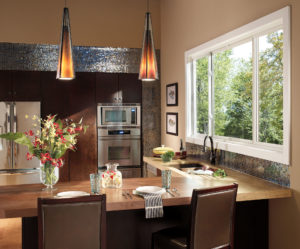 If your windows are outdated or drafty, it's probably time to have them inspected by a professional. Old windows can compromise your home's energy efficiency, curb appeal, and safety. Thankfully, the specialists at Energy Swing Windows can help by providing high-quality replacement windows for your Cranberry Township, Pennsylvania, home.
Why Replace Your Windows?
Replacing your old windows can improve your home's appearance and boost energy efficiency, especially if you have drafts or single-pane windows. Any gaps will allow air to escape your home, which makes it harder for your HVAC system to keep your home's interior temperature stable. The harder your system has to work, the more you're paying in heating and cooling costs. A window replacement can solve these problems and protect your home with new, secure hardware.
Partner With Us
Energy Swing Windows is the top contractor that can deliver a flawless window installation. We never use subcontractors, so you can rest easy knowing you're working with skilled staff. Our knowledgeable team has experience in various home improvement projects, and you can rely on us to source the highest-quality products on the market. Additionally, we offer a triple lifetime warranty on labor, service, and parts.
First-Rate Replacement Windows
When it comes to your new house windows, it's essential to select products from a reputable manufacturer known for durability and beauty. The experts at Energy Swing Windows have just that. We can help you choose from these options during your consultation:
Our patented Energy Swing vinyl windows that are crafted by our owner
Endure™ replacement windows
Pella® Lifestyle wood windows
ProVia® Aeris™ windows
Pella Impervia® fiberglass windows
Reach Out to Our Team
Do you need replacement windows to improve your Cranberry Township, PA, home? Your search ends with Energy Swing Windows. We will install the best specialty windows on the market that fit your home's architecture and color palette. You can trust us—we've been serving the area since 1996, and we even have an A+ rating from the Better Business Bureau. Schedule a consultation with our team.