Choose Us to Perform Your Window Installation Service in Mount Lebanon, PA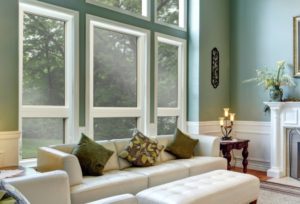 Have you noticed that your windows are faded, peeling, warped, or sagging? Do you experience drafts in your home, or does water leak in when it rains or snows? If you have these problems, it's critical that you reach out to professionals to perform a window replacement. That's where Energy Swing Windows comes in—we're the premier home improvement company offering the best window installation service in Mount Lebanon, Pennsylvania, and we'd love to show you why we're trusted by area homeowners.
Your Partner for Replacement Windows
We are committed to quality, which is why we install the most durable, beautiful windows on the market. Our window installations are second to none, and we're so confident in our work that we back it up with a triple lifetime warranty on service, parts, and labor. No matter what you're looking to achieve, our team will listen to your desires and perform a flawless installation that you'll love.
High-Quality Products
Energy Swing Windows offers our patented swing-in windows, which were designed by our owner. We also source replacement windows from ProVia®, a manufacturer that is known for crafting durable, beautiful, energy-efficient windows. During your window installation service consultation, you'll be able to choose the colors, styles, and textures that match your aesthetic preferences.
Turn to Us for Your Project
Are you ready to work with the premier window installation service company serving the Mount Lebanon, PA, area? It's time to contact Energy Swing Windows. We'd be delighted to discuss your goals, explain our products, and schedule a consultation to get started on your new windows. Reach out to us today.